Meet our HardGuides!
Professional advice, by enthusiasts, for enthusiasts!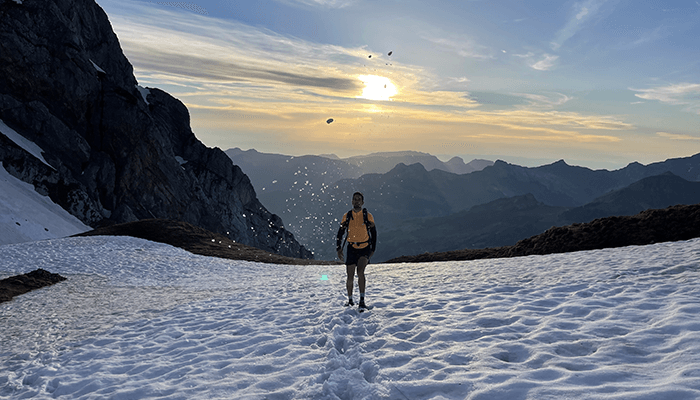 Tailor-made service and recommendations of the best equipment for your adventures
HardGuides are experts in outdoor activities, equipment enthusiasts and the Hardloop customer service team. Whether you are looking for the hiking jacket suitable for your next trek, a pair of shoes for your climbing beginnings, the best bag for an ultra-trail, the perfect Nordic walking poles, the best airbag for your freeride sessions or simply to make a change on one of your current orders, you can contact a HardGuide to help you.
Personalized product expertise
At Hardloop you will always benefit from the same expert. When you talk to a HardGuide, you are in contact with an outdoor enthusiast who uses and tests the products that interest you during his own adventures.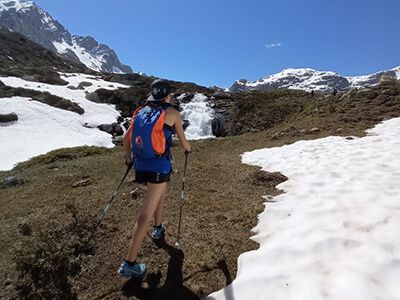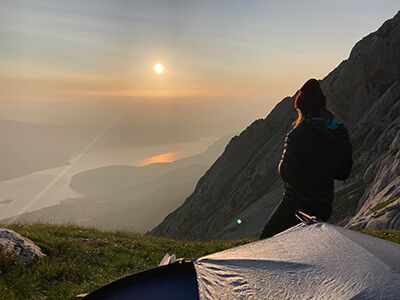 Discover the selection of the HardGuides!
We sell thousands of technical articles from the best brands on the market, but only the best of them are in the selection of our HardGuides. To find these products, which are tested in the field, and selected by our HardGuides, simply go to the category: HardGuide.
HardGuides selection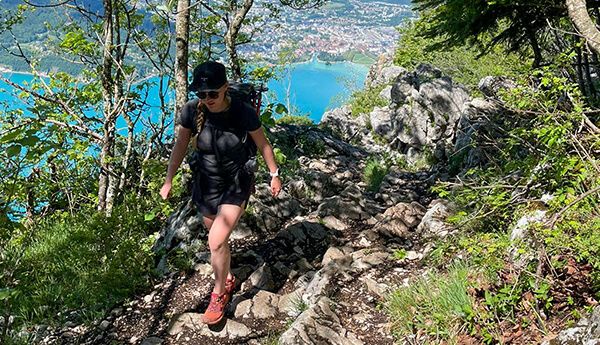 Our customers talk about our HardGuides
Meet our HardGuides!
Tom
I spent my childhood between Provence in France, where I used to practice mountain biking, and Normandy, where I enjoyed windsurfing for a long time. In 2019, I moved to the french, Reunion Island, where I developed a real passion for trail running and outdoor activities in all its forms. Passionate about technical equipment and customer relations, I am as motivated by the idea of going on a trek with friends as I am to prepare the best selection of products for your next adventure!
Guillaume
Originally from the Lyon region in France, I grew up in the world of two-wheeled sports, mountain biking and then road biking through multiple competitions. Attracted by outdoor sports, I decided to move closer to the french alps to practice my passion sports on the most beautiful playgrounds: cycling and trail. My greatest satisfaction and pride is to transmit my passion for sport. I would be delighted to advise you on your next adventure!
Blandine
Originally from Haute-Savoie, a region in the french alps, I grew up in the mountains. Every weekend was dedicated, to cycling, hiking, skiing or climbing, depending on the season. Passionate about this impressive playground, I like to practice all kinds of sports activities, and discover new sensations each time. I have also travelled around the world, with the aim of discovery and adventure. On a daily basis, I like to be of service and share my passion for the outdoors. I would be delighted to help you with your next adventure!
David
I am originally from Germany and moved to the Annecy region 7 years ago. Active in sports since childhood, I didn't miss the chance to discover the breathtaking landscape in many different ways. You can meet me on your trips in the mountain massif of the Bauges or Aravis! As a passionate trail, running and cycling enthusiast, I will be happy to help you choose your equipment and tell you my best trails in the area.
Celia
Born in Haute-Savoie, the french alps, I am an admirer of my region, motivated by the respect of the environment and passionate about outdoor sports. I had the chance to grow up in the mountains and to practice skiing (alpine, cross-country), trail, trek but also mountain biking and climbing... I have a few ascensions and big treks to my credit. I like to share my passion and to be able to advise you on the equipment that will suit your needs and your practice.